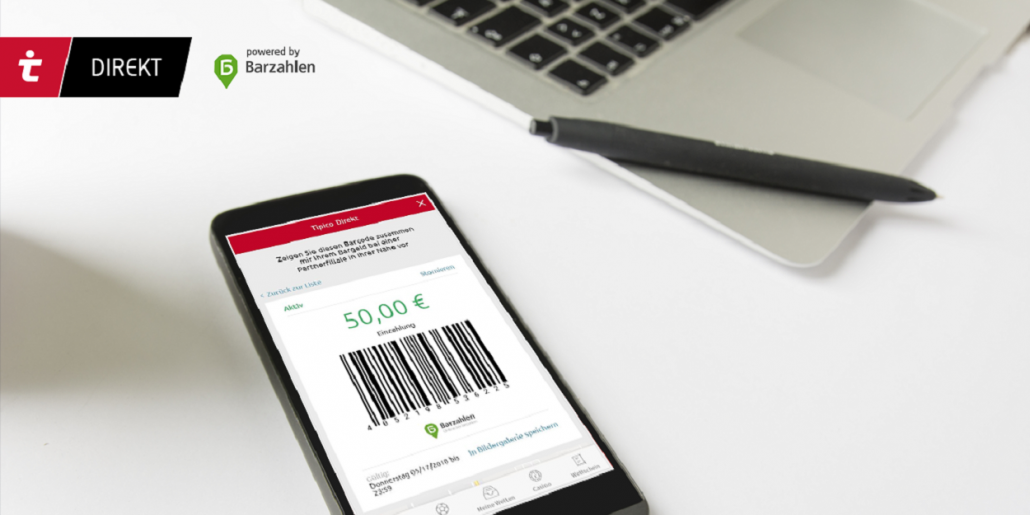 With Tipico Direkt, Tipico customers can now top up their Tipico account at over 8,000 retail partners (REWE, Penny, Real, etc.) in Germany, bet via the leading sports betting app and pay out winnings again.
The system generates a barcode on the smartphone in the Tipico App, which is scanned at the cashiers of the trading partners in order to carry out the transaction. The requested amount is automatically transferred to the customer account via Tipico Direct and is immediately available there. To simplify the search for a trading partner, an environment map is integrated in the Tipico App.
In addition, Deutsche Post's POSTIDENT procedure guarantees that Tipico Direkt works quickly, securely and in compliance with the law in accordance with the Money Laundering Act and in the area of data protection.
Tipico is thus the only betting provider to offer its online customers on the German market a secure and mobile form of deposit and withdrawal with Tipico Direkt. This innovative mobile payment method is supported by Barzahlen, Germany's largest private payment provider.
Further information can be found on www.tipicodirekt.de.