This is only available at Tipico: Germany's leading sports betting provider offers bets on football phrases used by Oliver Kahn for several live videos on Facebook. Whenever the Tipico brand ambassador accompanies the World Cup matches on Facebook, viewers can join in the excitement and win online at "Oli's Phrase Betslip".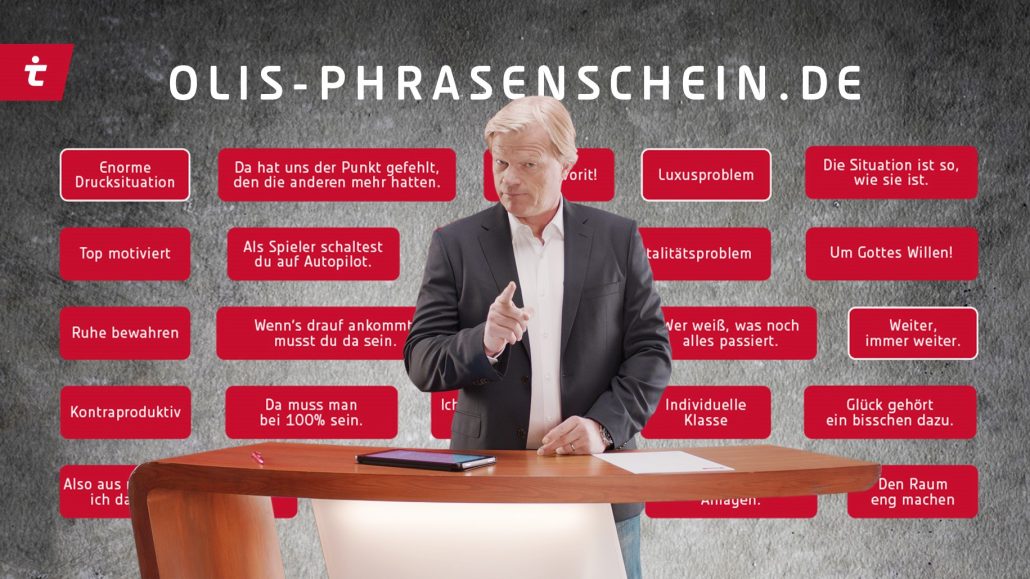 1,000 Euros Every Matchday
"There are no small opponents", "move on, always move on" and "Germany is a tournament team" – this is what the winning phrase betslip could look like. On the website www.olis-phrasenschein.de, 20 possible football phrases are available for every matchday, commented by Oliver Kahn as an expert in the social media. After a successful registration each participant selects from three phrases which Oliver Kahn could possibly say during the videos. Depending on the number of correctly chosen phrases, Tipico merchandise items, free bets and a matchday prize money of 1,000 euros will be raffled off on each matchday.
New phrases can be chosen for every matchday with Oliver Kahn. After the end of the World Cup, Tipico will be drawing a main prize of 5,000 euros among all participants who have submitted at least four of a maximum of seven phrase.
Next Part of "Titan Tipps"
The World Cup campaign "Olis Phrase Betslip" is the second creative competition activation that Tipico is staging together with the Hamburg sports marketing agency Jung von Matt/Sports. During the end of the Bundesliga season, the "Titan Tipp" competition ran exclusively on the Facebook Messenger. In the "Titan Tip" the participants had to predict the correct order of the first six Bundesliga goal scorers of Saturday's matches and the corresponding numbers on their backs. An Oliver Kahn chat bot responded with charm, wit and a healthy dose of self-irony to the messages of the users.